Sunday, November 14, 2010 - Maico International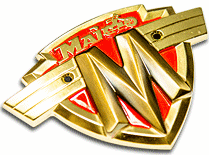 In the modern day world of high tech products, dominated by the latest digital electronics and must have gadgets, one may be forgiven for overlooking the human experience, skill and craftsmanship so clearly responsible for the wealth of British heritage in the manufacturing and automotive industry.
As many oriental countries stamp their footprint on the global manufacturing industry, the internet makes it incredibly easy to deal with companies around the globe in a matter of minutes.
Resisting the price-tag temptation to use some of these "limited lifetime" products Maico International is standing stead fast in its attention to detail and quality by using a well established British piston manufacturer who is producing pistons designed exclusively for the new engines.
Providing yet another option, in the form of billet pistons which are expected to be a standard feature on the factory motor, forged pistons from the same manufacturer will be adorning the standard power-plant with both options available through Maico International distributors and dealers.
Maico Internationals head mechanic Neil Berry commented, "Unlike other manufacturers who thrive on a lucrative income derived from the parts required to maintain their bikes throughout the season, we ae providing a bike with such a high quality piston and ring that it will require replacing far less than any other make on the market."
Spec details and pictures of the new billet piston will be released with the new bike very soon.