Tuesday, November 30, 2010 - Maico International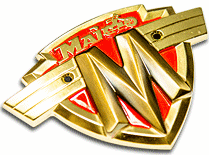 Back in the seventies the ill-fated 125 Maico failed to reach the lofty heights of success achieved by its big bore motocross stable-mates yet gained quite a reputation in its short lifespan on the road racing circuit for its out and out speed.
With information on the 125 sketchy at best, the general consensus of opinion seems to base reliability issues as the reason the motor disappeared from the otherwise formidable line up, yet no-one appears to have been able to pin point what those issues were and why they were apparently not addressed.
Having gained access to what may be described as privileged information regarding the 125 motor earlier this year in Europe, Maico International are pleased to announce that an all new 125cc motocross bike is expected to break cover towards the end of next year in preparation for the release of the 2012 range.
Taking up the lead in the design and development of the 125 power-plant Neil Berry is working closely with the firms C.A.D. designer and illusive F.1. Engineering Guru in a bid to provide the optimum motor in its class.
"Just like all the other motors in the range we have developed, certain aspects of the true Maico spirit is maintained in the power characteristics, and combining this with a more modern ethos and approach to engineering we are confident the 125 will perform accordingly" said a very enthusiastic Neil Berry.